a backyard greenhouse handcrafted with quality materials for durability
A genuine commitment to build and install the highest quality hobby greenhouses you'll find on the market. Every piece of each backyard greenhouse is handmade on-site using conscientiously-sourced materials. That, paired with their superior craftsmanship, means your greenhouse will last for decades.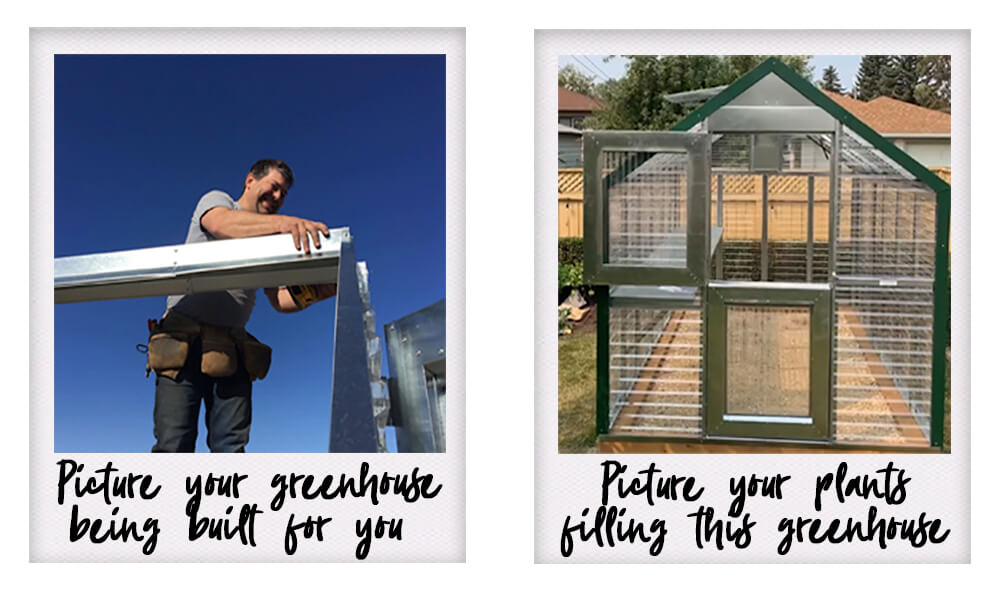 hobby greenhouses for serious gardeners
With such a short growing season, a backyard greenhouse allows you to experiment with the fringes of the season and plants you have only read about in magazines but can never grow in the prairies' horticultural zones. Many clients' greenhouses double as a potting shed, houseplant station, tool organizer and multi-purpose work space. Some even tuck a chair into the greenhouse to enjoy a rainy day or soak up mid-winter sunshine. Cynthia and Loren want these backyard greenhouses to work for you, and will do all they can to ensure that happens.