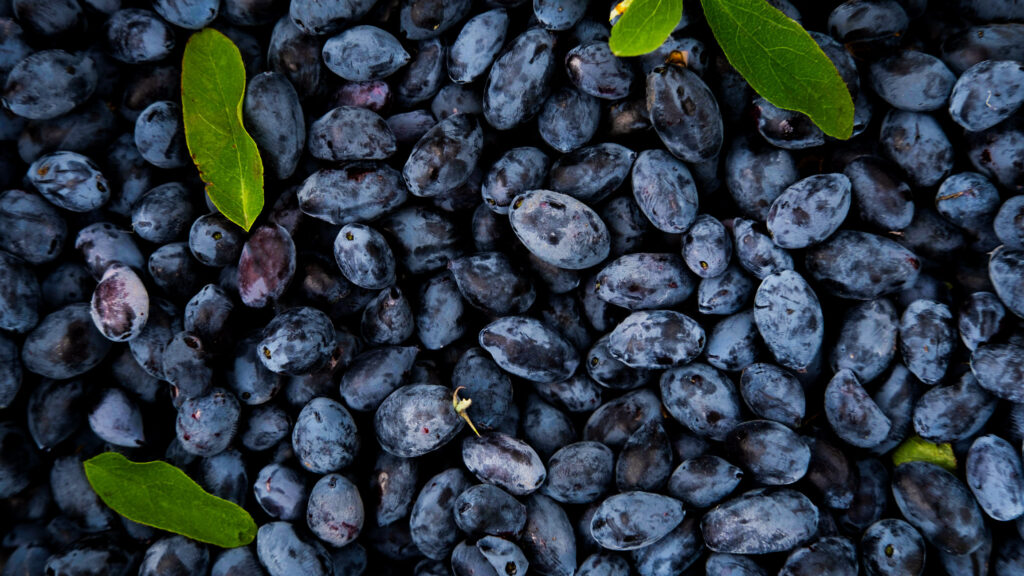 Siberian honey berries—also called Haskap berries—are a delightful addition to any prairie garden.
They are among the first berries to ripen in spring. I usually eat a few handfuls before my strawberries and Saskatoon berries are ready!
The plant has been around for many years but has just started to emerge as a commercial crop in the past decade. This means that there are now Haskap U-Pick farms (try BokeyBlooms, north of Edmonton) and more research is being conducted about nutritional benefits and production processes.
The Haskap Alberta website has excellent evidence of nutritional wealth from the University of Saskatchewan and Dalhousie University, like this tidbit on flavonoids (a plant phytochemical): 
"Flavonoids are best known for their antioxidant and anti-inflammatory health benefits as well as the support of the cardiovascular and nervous systems. Because they also help support detoxification of potentially tissue-damaging molecules, their intake has often, although not always, been associated with decreased risk of certain types of cancers, including lung and breast cancer."
Haskaps like a sunny spot to grow, and they can tolerate heavy pruning. They are part of an early post-fire ecology, so we may even see more of them in our wild landscapes over the next few years.
I really enjoy eating them. They are tart and a bit sour, less so if you let them fully ripen. New varieties like "Aurora" have magnificent flavour.
They freeze perfectly for use all year long. I harvest them, clean out the leaves, spread them in a single layer on a sheet of parchment, put them on a sheet pan, and then pop them in the freezer for a few hours. Then I bag them, put them back in the freezer, and use half a cup or more each time I make my 7-grain porridge for breakfast.*
And, trust me on this one, Haskap ice cream is magical. Foothills Creamery makes a Haskap Prairie Berry ice cream that is THE BEST THING EVER.
*Stir thawed Haskap and raspberry into your porridge to get your daily serving of 5-10 fruits and vegetables, and add in some walnuts for the protein.